Your only opportunity to try our unique range simultaneously in the comfort of your own home.
Benefit from our vast experience and established national company.
Free Home visits with definitely NO obligation.
Unique range of portable mobility scooters.
Super solutions to suit all.
Reliable and thorough after sales care.
Our lightweight mobility scooters are making an enormous difference all over the UK. To ensure that we can continue to keep our valued customers "mobile" we offer a reliable and cost-effective service. So, wherever you live, we'll be able to get an engineer to sort out any issues regarding maintenance or service.
Take a moment to learn more about our eclectic range of amazing lightweight mobility scooters.
SupaScoota
The SupaScoota is often talked about as one of the lightest mobility scooters to be equipped with an advanced electronic stability control system.
Engineered for both performance and functionality, the SupaScoota is an incredible choice for the more adventurous traveller. With six versions available you can be sure to find the right SupaScoota to compliment your lifestyle.
SupaScoota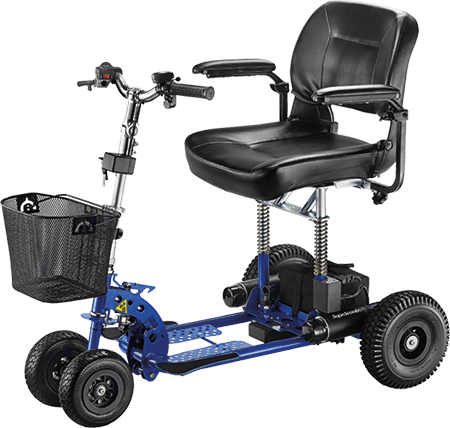 Di Blasi R30
Introducing a revolutionary mobility scooter by Di Blasi. At the press of a button the scooter will fold away to the size of a suitcase, and by pressing again it will unfold.
With its classic Italian design and featuring the first automatically folding chasis, Di Blasi are rewriting the rules of the portable mobility scooter market.
Di Blasi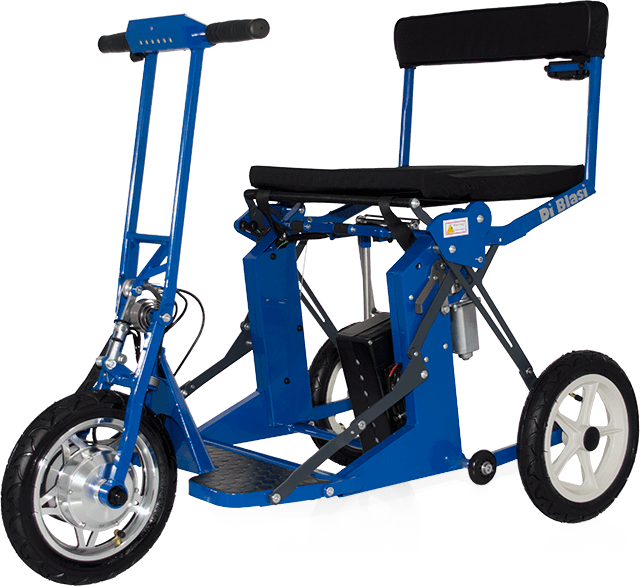 Mobie
The Mobie mobility scooter is so compact and lightweight that you can use it almost anywhere. By folding away it can be taken with you when you travel on holiday, by airplane, train, bus or coach, or even in the boot of a small car.
With no removable parts, the Mobie mobility scooter folds away in less than 5 seconds! It can also be pulled along like a wheeled suitcase when not in use.
Mobie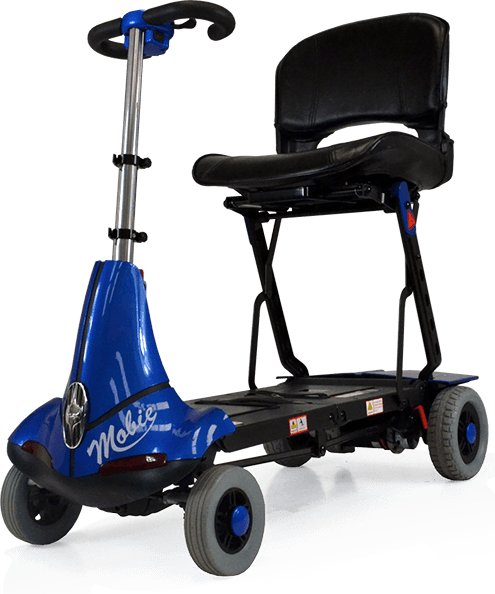 Minimo
The Minimo mobility scooter represents one of the most advanced, transportable designs that folds and fits into the boot of a car and requires no parts to be dismantled for storage.
The Minimo is an ideal choice for individuals with restricted room at home or in the car. This radically lightweight, yet robust scooter combines the benefits of strain-free lifting for end users whilst providing impressive drivability and rider comfort.
Minimo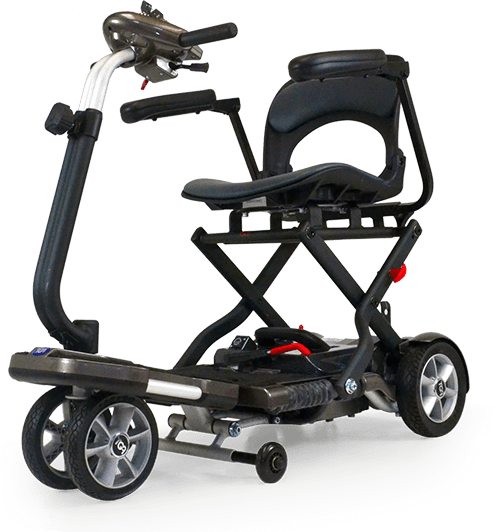 Smarti
The Smarti is a compact & lightweight, automatically folding mobiliy scooter. Compact design makes this one of the easiest scooters to get in and out of a car-boot.
Newly designed tiller and seat mean the Smartie is comfortable like a larger scooter whilst maintaining the compact easy to use design.
Smarti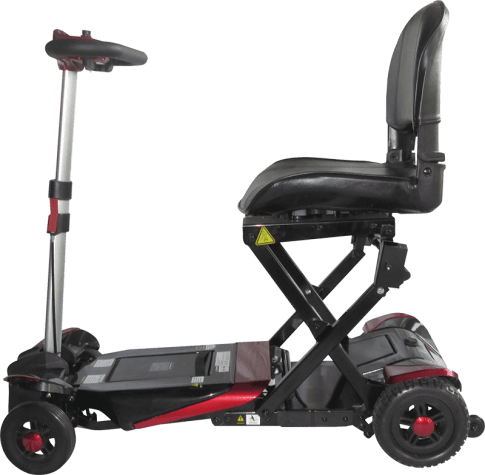 Drive
The Drive Folding Scooter can be easily folded and unfolded by remote control in under 20 seconds providing a quick and easy transport solution for users on the go.
Additional safety features such as speed reduction when cornering, an auto stop function and the anti-slip footwell carpet all provide further security to the user for added peace of mind.
Drive